[ad_1]

■ Gearbox: A healthy gearbox action is heavy but precise; an obstructive change may require a rebuild. Clutches last around 35,000 miles at most.
■ Chassis: Check the chassis for rust (outriggers are vulnerable). Engine heat blisters the protective coating.
■ Brakes, suspension, steering and wheels: Most suspension systems have been upgraded so check the quality of the work and the components. Original cars were firm but never harsh, so over-enthusiastic modifications can upset the Tuscan's delicate balance. Brakes should be powerful but progressive. Brake lines will probably have been upgraded by now.
■ Body: Shutlines should be reasonably consistent. Check the front splitter for grounding damage. On the coupé, check the removable Perspex screen for scratches and that the useless original securing clips have been upgraded.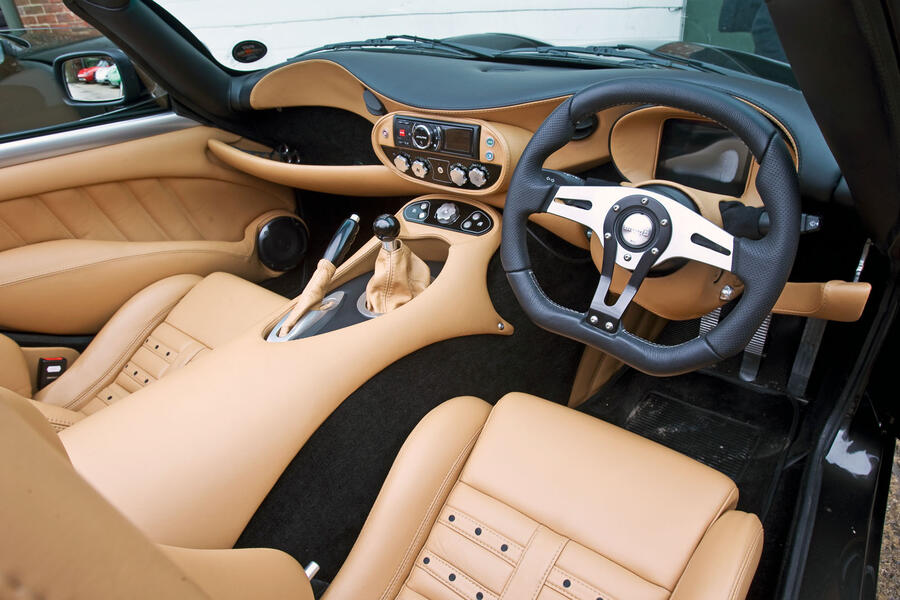 ■ Interior: Check the rev limiter, shift lights and main LCD display. Electric windows and door locks can be troublesome; damp is often the cause. Roof seals were poor from day one. Heater controls can have a mind of their own.
Also worth knowing
Engine going west? Consider a rebuild by a specialist such as Power Performance. It costs around £5500 and comes with a three-year warranty. Sounds a lot but you'll get some of it back in the car's increased value.
How much to spend
£15,000-£16,500: Few cars at this money. We saw a refurbed 2001 Cat C write-off for £16k.
£20,000-£24,999: Straight cars in good condition, including an 80,000-mile, 2001-reg 4.0, now a 3.6, with sensible upgrades.
£25,000-£29,999: Lots more choice. Mostly 2001-03 cars with around 50,000 miles.
£30,000-£34,999: Some nice cars, like a 2003 with 28,000 miles and a full TVR service history for £32,995.
£35,000-£44,999: Mainly low-mileage Mk2s.
£45,000-£55,000: More late-plate cars (2006-07), most with around 30,000 miles.
One we found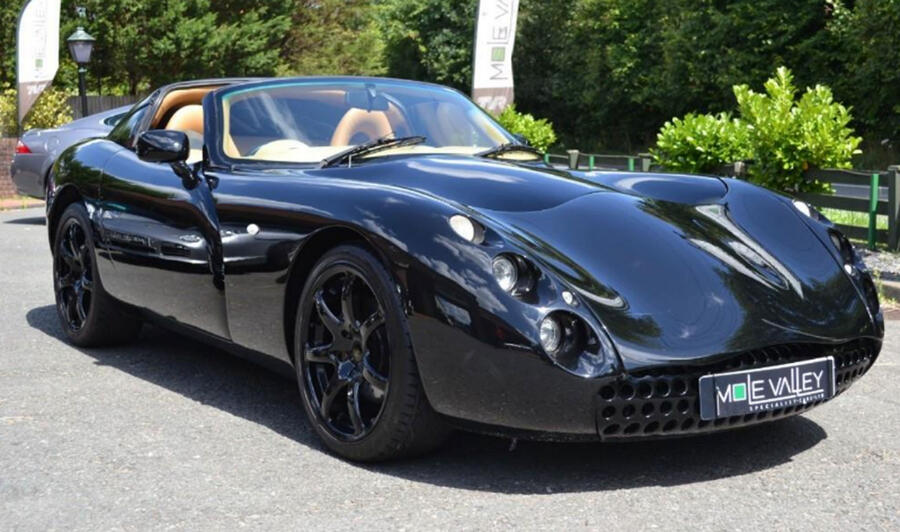 [ad_2]