[ad_1]

Buyer beware…
■ Petrol engine: On belt-drive petrols (the belt should be changed every four years or 80,000 miles), listen for the cam chain rattling. The fuel pump follower on the camshaft can wear, and if you don't know the car's history, it's probably best to have it replaced. The later engine is chain drive so no replacement to worry about but it is unreliable. (See 'An expert's view', above.) Expect both to use up to two litres of oil between services.
■ Diesel engine: More reliable than the later petrol engine especially. Just check it has been serviced on the dot and the timing belt and water pump have been replaced every four years.
■ Transmission: Both gearboxes go through flywheels every 80,000 miles. The DSG should be serviced every four years or 40,000 miles.
■ Suspension and tyres: Hard wearing with the exception of front suspension lower arm bushes, which wear. Check tyres for irregular wear caused by poor camber set-up.
■ Body: Requires usual checks for dents, dings and fresh paint. Rust is rare but check sills and behind bumpers and bodykit.
■ Interior: The rear window seals can leak, allowing rain water to soak the carpet. Check the air-con system blows cold.
Also worth knowing
If you plan to keep your vRS for some years, consider replacing the stock suspension bushes with superior polyurethane items from manufacturers such as Polybush. A full kit costs £311.
How much to spend
£1000-£1999: Tired early runners with problems.
£2000-£3499: High-mileage (over 100,000) launch to 2009 petrols and diesels in a range of conditions, and mostly manuals.
£3500-£4999: More of the same (over 100,000 miles) but younger 2010/11-reg cars.
£5000-£6999: Mainly 2010/11-reg manual and automatic petrols and diesels with up to 90,000 miles.
£7000-£8499: Sub-60,000-mile 2010-reg petrols and diesels in good condition. Also 2011-13 cars with slightly higher mileages.
£8500-£9499: The best, late and low-mileage petrols, although some diesels in the mix, too.
One we found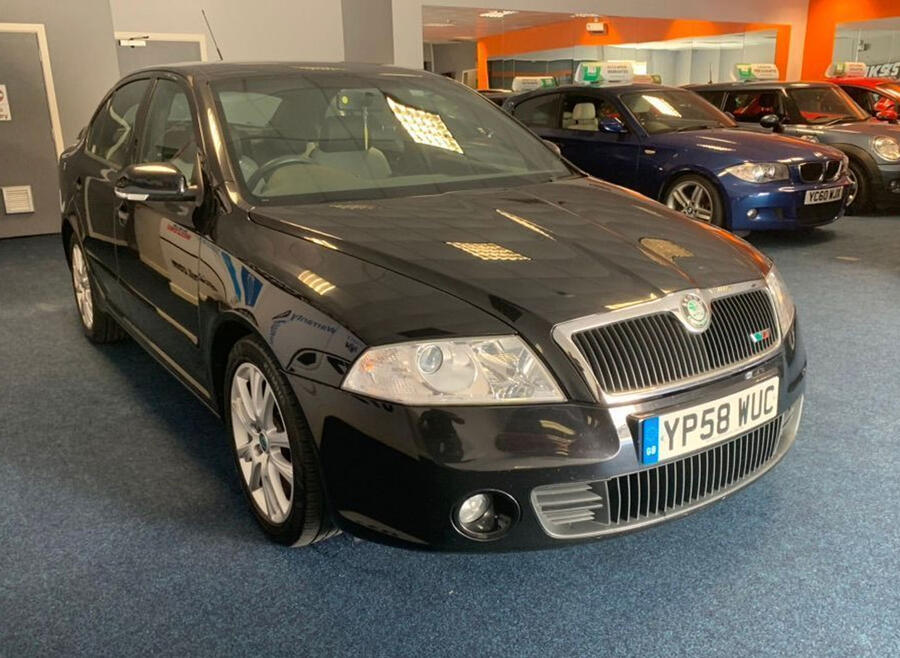 Octavia 2.0 TFSI vRS 5DR, 2008, 97,000 miles, £3795: This vRS has one previous keeper and full service history. The timing belt and water pump were replaced by a Skoda dealer in 2016 at 64,000 miles. It comes with half-leather/suede seats.
[ad_2]