[ad_1]

Engine: Check the 6000-mile service intervals have been followed and that either main dealers or specialists have serviced the car since knowledge of torque settings and general adjustments is critical. Monitor oil pressure and be sure the three cooling fans work. Examine the filler neck for oil and water emulsion, indicating a blown head gasket. Check all pipes and hoses. Ensure the exhaust manifold isn't blowing.
Turbo: If the car has been standing for some time, the turbo wastegate may be seized so be easy with the accelerator on the test drive to avoid overboosting the engine. Have someone blip the throttle and check the exhaust for white turbo smoke.
Transmission: The original hydraulic clutch hose is red but don't be surprised if it has been replaced by a stronger, braided item. Feel for worn synchros. A notchy change is typical of the Renault 'box. 
Suspension: Unless they've been replaced recently, budget for new bushes and dampers all round. The test drive will reveal all.
Body and Chassiss: Inspect the suspension mounts for corrosion but elsewhere the galvanised chassis should be rust-free. Check the pop-up headlights work.
Interior: A tatty cabin suggests less obvious neglect elsewhere so be very cautious. Check that the electric mirrors and windows work as repairs can be pricey.
Also worth knowing
At Lotus Esprit World (lotusespritworld.com) you'll find more useful info about choosing, buying and owning the model. Its Which Esprit guide rates cars on their availability and reliability, and there's a guide to test driving the model, with tips on what a healthy car will feel like compared with one in need of work.
How much to spend
£8000-£17,999: From tatty to good early cars, plus good-value auction buys.
£18,000-£22,999: Early cars in good condition with up to 80,000 miles.
£23,000-£29,999: More decent, reconditioned SE Turbos from 1989 on and with around 60,000 miles. S4 and S4 S cars in good nick at the higher end of this price bracket.
£30,000-£34,999: More S4s, S4 Ss and GT3s in top condition.
£35,000 and above: Rarities, low-mileage and concours examples.
One we found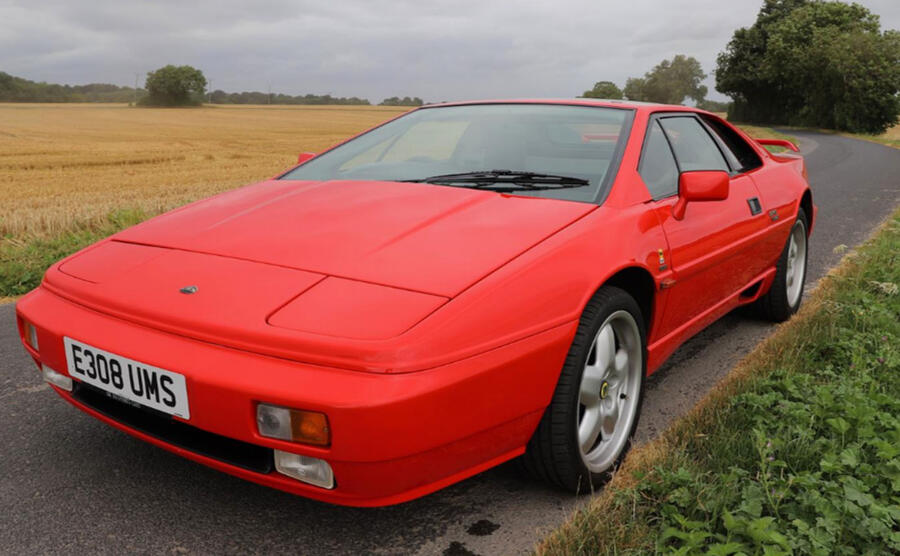 Lotus Esprit Turbo, 1988, 56,000 miles, £22,995: A proper example with full-leather interior and Targa-style roof being sold by a specialist. New windscreen, brake hoses and servo, suspension bushes and turbocharger with associated pipes. Engine recently tested and declared smooth and oil tight.
[ad_2]