[ad_1]

And now it's back. But people aren't shrugging nonchalantly any more. Because the new Corolla looks really very nice. It's stylish and dramatic, and underpinned with on-trend tech and plenty of nice flourishes. It's actually quite interesting. It really is, I think, a little bit exciting.
But is that excitement genuine and merited, or is it merely the result of the intrigue of Toyota attaching a previously moribund nameplate to a moderately dramatic family hatch? That's what I'm aiming to find out in the coming months.
Certainly, first impressions are good: the Corolla's styling reflects Toyota's recent trends, with a mix of sharp edges and rounded elements. It's slightly less dramatic in execution than the Prius or C-HR, but the result is probably a better balance: it would stand out in a line-up of family hatches, but it's not so extreme that it's going to scare anyone off. Still, it undeniably has presence and character – not something you could say about some previous versions of the Corolla.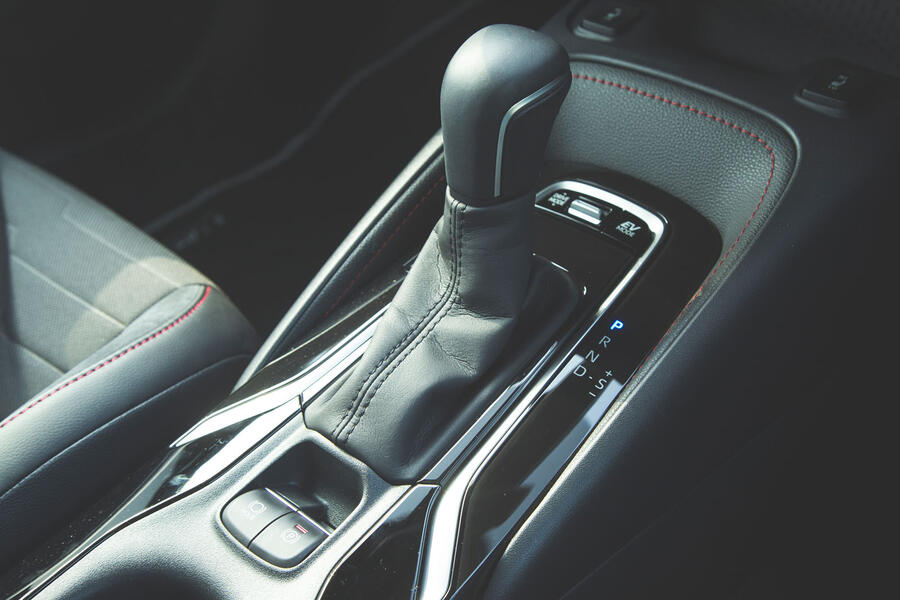 That this Corolla – representing the 12th generation of the model – is different from its titular predecessor is of little surprise. The world has changed since 2006 (the iPhone didn't exist back then, for one thing…). But it's also a substantial step forward from the Auris it directly succeeds in the UK (this car was first unveiled as the new Auris before a late name change).
It's built on Toyota's new TNGA platform, and is being offered in the UK with a choice of two versions of the firm's long-established hybrid powertrain (or self-charging hybrid, as Toyota's marketing department would have it – a controversial turn of phrase we'll discuss further in a future report). Having sampled the 1.8-litre unit several times in the past – it's taken from the Prius, and also featured in a C-HR we had on our fleet last year – we've opted for the new system featuring a 2.0-litre petrol engine, with an output of 178bhp.
It's the powertrain our road testers have favoured, and from initial impressions I can see why: it's quiet and impressively refined, with near-seamless switching between electric and combustion power. Plus, from our early runs, we've been getting pleasingly close to the official 54.3mpg WLTP-rated fuel economy. As well as that powertrain, we've opted for the top-spec Excel trim, which comes with plenty of kit as standard, including a reversing camera and sensors, LED lights, park assist and Toyota's Safety Sense suite of driver assistance systems.
The only real option available to us was the paint colour: we plumped for Sterling Silver, a £795 extra over the base white. That raised the price of our car to £29,870, which puts it close to the 1.5-litre Ford Focus ST-Line I ran prior to this – and which, as our favourite family hatch, represents the benchmark the Corolla must beat.
[ad_2]