[ad_1]

The presence of a 13kWh battery under the rear seats reduces space for the fuel tank, which now only holds 50 litres, but the combination of 30-35 miles of electric-only range and a generous, hybrid-assisted petrol range means the owner can depend on covering more than 550 miles between refills.
There are four trim levels, with prices starting at £31,970 (for the quite decently equipped SE Technology) and extending to £40,240 for the full-house Laurin & Klement. This looks especially good value beside rivals of the same size and quality.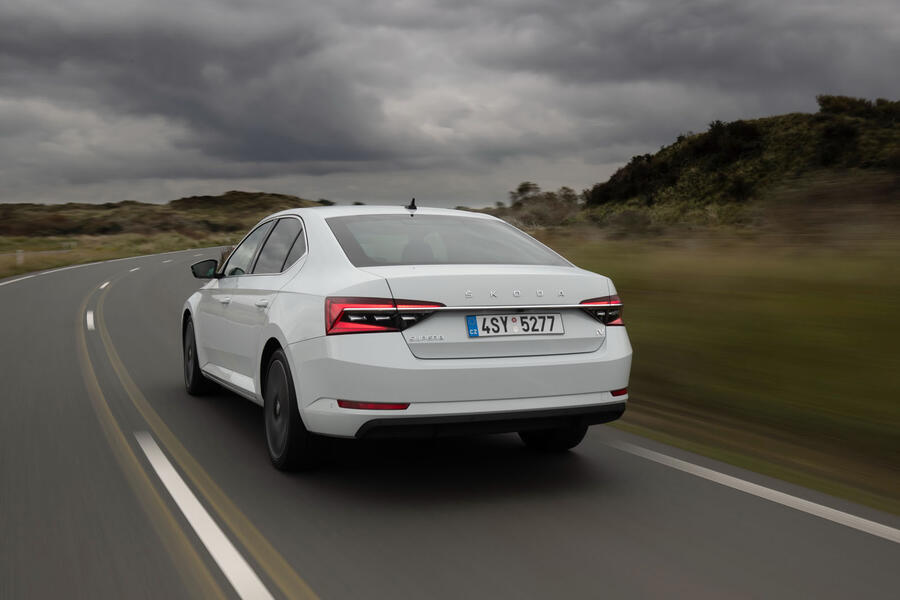 What's it like?
On the road, the Superb iV will appeal to anyone who appreciates refined, roomy and easy-driving cars. The PHEV powertrain presents no new driving difficulties but contributes a new level of plush progress at low speeds.
The car moves off the mark on electricity and the engine chimes in only after you show it, via the accelerator, how much power you need. Drive normally in the selectable EV mode and it will proceed very quietly. This will suit many owners' drive-to-work applications so well that some will visit a filling station only every month or two. From an ordinary household plug, the car's battery takes about five hours to charge. A wallbox will do it in about half that time.
On a fairly traffic-infested test route in Amsterdam, we turned well over 30 miles before the engine chimed in, and that without trying especially hard to drive frugally. But, of course, there's no need to exhaust your electric power immediately. You can drive the car in Hybrid or Sport modes, which, especially in the latter case, combine engine power with electricity when extra performance is needed.
On the road, the Superb iV is well up to the high standard of its peers. The power delivery swaps between electric and petrol – or combines them – almost seamlessly, aided by the gearbox's smoothness and abundance of ratios.
The steering is accurate and nicely weighted, with hardly a hint of sportiness, and the ride is comfortable and quiet. Skoda has the happy knack of giving its cars a well controlled but supple quality; the kind that hardly ever comes to notice once an owner becomes familiar with the car after a day or two.
What's more, even the base model's interior is well equipped, while the range-topper bristles with gadgets (including the Volkswagen Group's latest infotainment upgrade) and gleams with brightwork.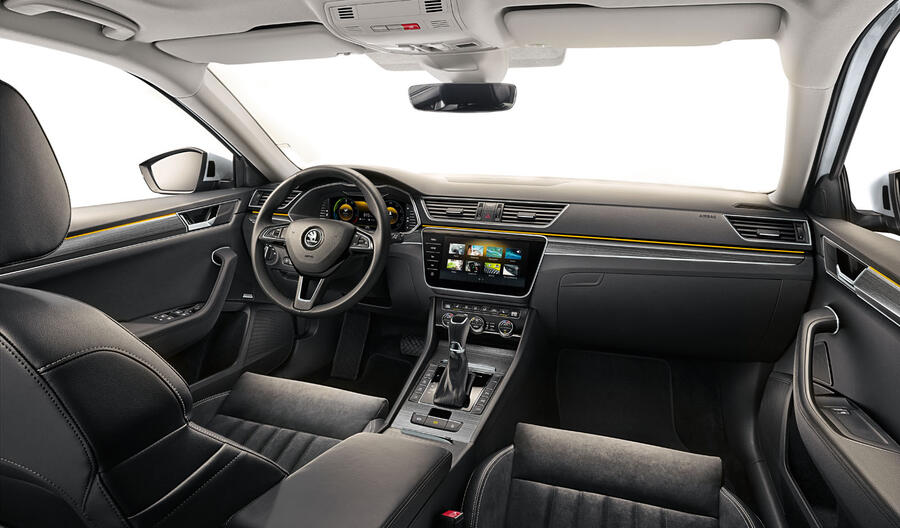 [ad_2]