[ad_1]

Perhaps the more salient figure is the electric-only range, of 33-39 miles. Again, a little optimistic, but even if it's closer to the 30-mile mark, as we expect, that's still long enough to electrify plenty of commutes.
And then, of course, there's the official CO2 emissions. Puffing out 29g/km will certainly appease the company car tax gods. The new benefit-in-kind (BIK) tax bands kicking in on 6 April mean running a 508 Hybrid as a company car can cost you half as much as a 1.5-litre petrol (150g/km) Ford Mondeo.
Sounds good – unless you're the sales rep who's just ordered that Mondeo. Sorry. But is there more to like about the 508 than just its CO2 emissions?
What's it like?
Start it up and, so long as there's enough charge, it will buzz off in electric-only mode. From that point on, you get the pleasant quietness and zippy acceleration you'd expect, until the battery runs out or you enthusiastically squeeze the throttle, at which point the engine kicks in. The transition between power sources isn't jarring or irritating, even if it isn't totally seamless.
It's the gearbox that frustrates more when you're asking for urgency. In relaxed circumstances, it shifts without fuss. But in kickdown, it can hunt around for a gear with all the certainty and precision of a drunk darts player.
When it does decide on a gear and shoot you off down the road, the car builds pace smoothly and swiftly. It's the joint-quickest in the 508 line-up, alongside the 178bhp 2.0-litre diesel, although its pace is progressive rather than dramatic.
Sweep through some bends and you notice the hybrid's added weight; it's almost 300kg heavier than the lightest 508. But that doesn't detract too drastically from the 508's athleticism; it's still pretty agile and happy to change direction quickly, with smooth and precise steering.
The weight doesn't have a ruinous impact on the ride, either. There's still some noticeable fidget, but it flattens out nicely on the motorway, making the 508 a pleasant place to eat up the miles.
Compromises inside compared to non-hybrids? None, apart from the fact you can't have a spare wheel. The interior is nicely finished, with decent materials, and there's even a helpful place to store a charging cable under the boot floor.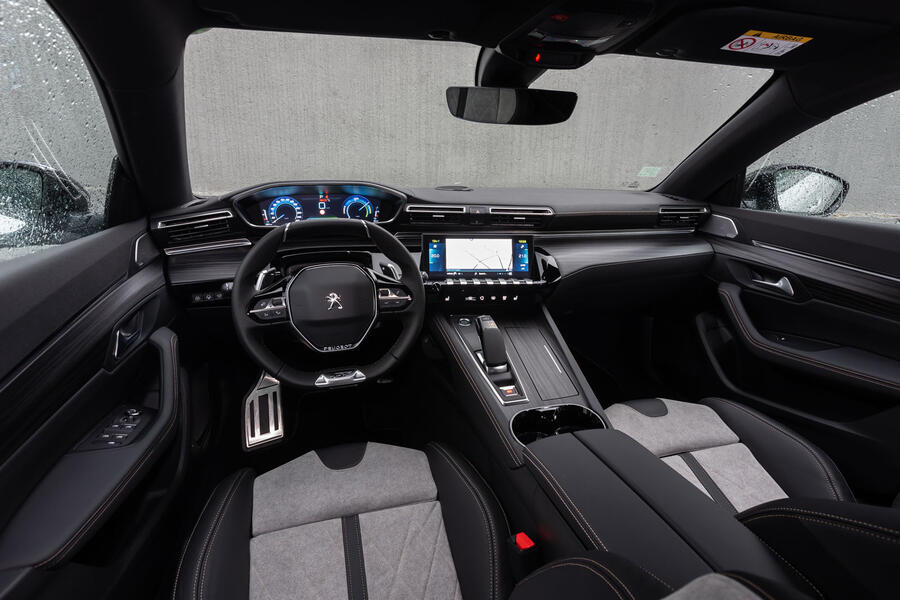 [ad_2]