[ad_1]

Visual changes from the regular 508 come in the form of a redesigned front bumper, a rear diffuser and aerodynamic-enhancing winglets mounted on the wings. 
Design elements such as the carbonfibre door mirrors and air-grabbing front valance hint at the model's performance aspirations, while the anodised Lion emblem pays tribute to the e-Legend concept of 2018.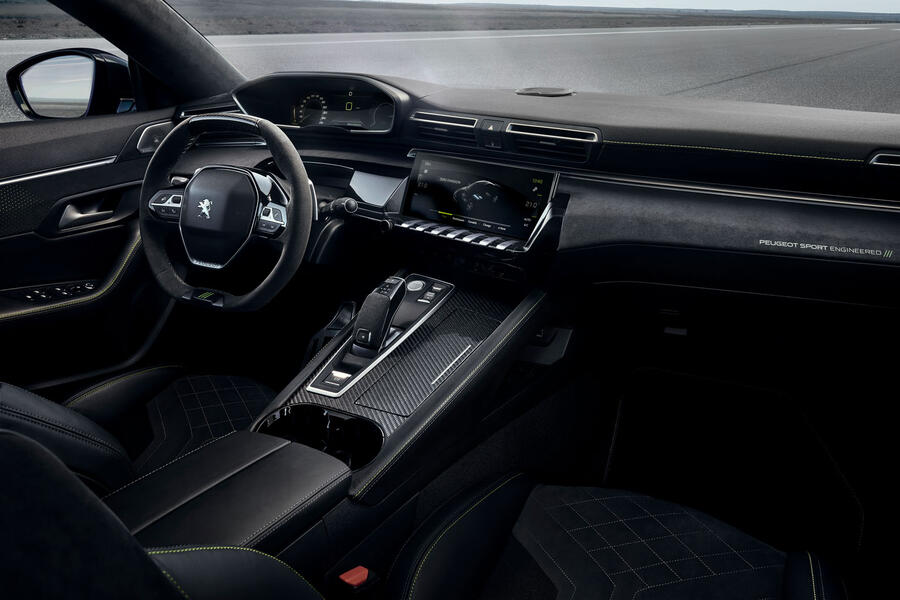 Inside, grey-and-black Alcantara upholstery surrounds a touch-sensitive shift lever, asymmetrical steering wheel and 10.0in touchscreen. Bright green interior stitching and exterior trim accents break up the dark colour scheme. 
David Peel, managing director of Peugeot UK, said the concept "shows what is possible and gives us a taste of things to come over the next five years as we continue the path towards the electrification of our entire line-up".
Peugeot first hinted at its ambitions to produce a range of electric performance vehicles when it pulled out of the World Rallycross Championship in 2018. 
Although production hasn't been confirmed for the 508 PSE, the concept previews the technology and design of future performance EVs from Peugeot that could go on sale as early as this year. 
Read more
Peugeot 508 SW 2020 long-term review
Peugeot 2008 1.2 Puretech 130 GT Line 2020 UK review
Peugeot adds 296bhp plug-in hybrid option to 3008 line-up​
[ad_2]