[ad_1]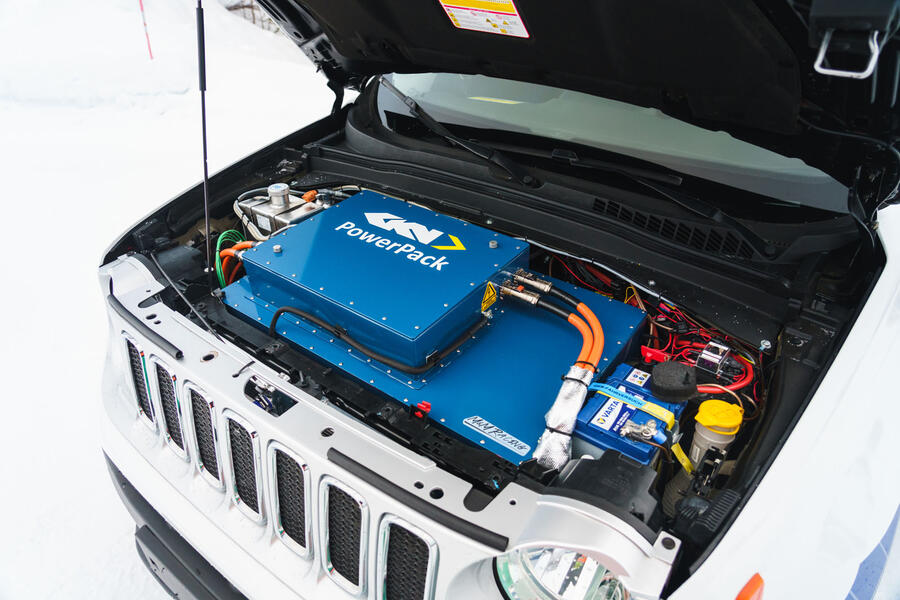 GKN claims the adoption of two speeds gives a better balance of acceleration and top speed than is possible with a single-speed system. It also keeps the electric motor operating at its sweet spot to help extend driving range. All that said, single-speed transmissions are forecast to be the dominant solution for EVs and indeed, the Renegade's rear-mounted transmission is just such a unit.
One of the eTwinster's most impressive features is the way the motor torque can be very finely controlled. Torque recovered when braking or coasting can also be directed to the front wheels to boost control.
The Renegade's rear-mounted transmission features an open differential, so that torque is split 50:50 between each wheel and no individual control is possible. The rear-mounted power and transmission pack is similar to the one used in the Renegade plug-in hybrid due on sale later this year.
We drove the Renegade eAWD BEV at GKN's winter testing centre at Arjeplog in Sweden. The little Jeep scampered around the frozen handling track and high-speed circuit and without the benefit of ESP, which had been disabled when the car's internal combustion engine was removed. It was equipped with three driving modes including Standard, that tended towards understeer, and full-on Sport. In between was GKN, a halfway house between the two extremes.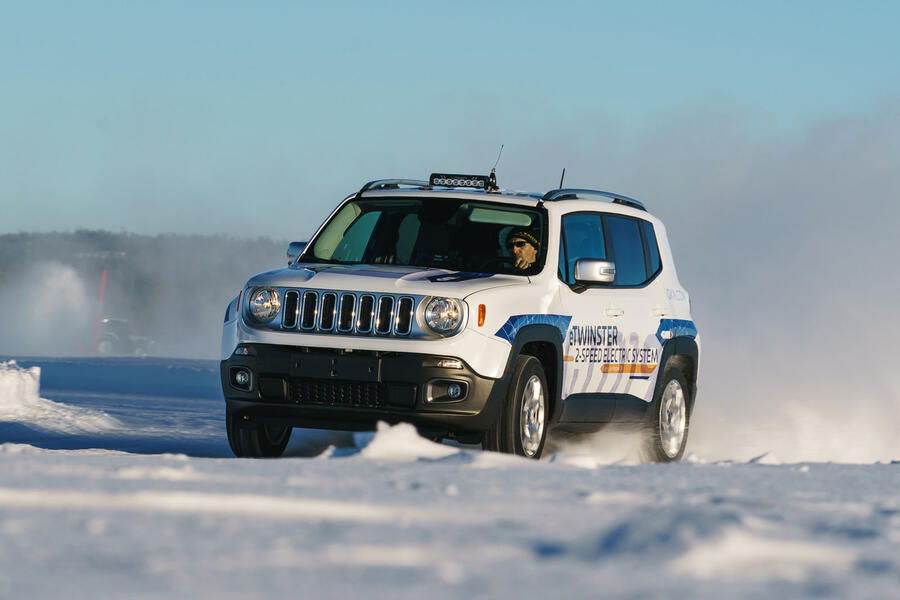 The Renegade's energy recovery felt reasonably strong and was a boon on the high-speed circuit when, in Standard mode and on compacted snow, lifting off the throttle sent recovered energy to the front wheels, the eTwinster system balancing the car and catching the nose before it turned in. The managed distribution of torque to each wheel was apparent through the steering wheel, imparting a welcome sense of security and control, although traction control was also in play, preventing the rear wheels spinning.
[ad_2]