[ad_1]

The idea, said Ogisu, is that you can enjoy driving when it's a coupé model, while in estate form it is more practical with more rear passenger space. Unsurprisingly, there are no plans for production, but it presents an interesting case for the future of motoring, in which we could both enjoy driving but also sit back and let the car drive us.
Another exciting design was Mitsubishi's Mi-Tech compact SUV concept, which hints at the styling of the next ASX due in 2021. It previews new technology: a downsized plug-in hybrid range-extender system that replaces the petrol engine used in Mitsubishi's existing plug-in hybrid drivetrain with a gas-turbine engine-generator. 
A touch more realistic on the design front was Nissan's Ariya concept, previewing the long-awaited electric SUV that will arrive in the next two years. "When Nissan gives a car a real name, rather than a codename, it is always because the car is approaching production," revealed head of design Alfonso Albaisa.
And then there were the less dramatic but production-ready models, staid compared with the flair of models such as the Mi-Tech and e-Racer but important nonetheless. 
Mazda revealed its first electric model, the MX-30, adopting the RX-8's rear-hinged doors. It will offer a humble 130 miles of range, but Mazda's reasoning has logic. It said it has chosen a smaller battery to achieve better emissions through the entire life cycle of a car. Its research has found that a 35.5kWh battery (as the MX-30 uses) produces fewer emissions overall than a petrol-powered Mazda 3 or an EV using a 95kWh battery (as the Audi E-tron does). 
Honda unveiled its latest Jazz, an evolutionary model if ever there was one. More prudent is Honda's decision to only offer a hybrid powertrain. As its biggest-selling car in the UK, that will go some way to helping Honda achieve its emissions targets.
But electrification didn't entirely kill off traditionally fuelled cars at the show. The latest Subaru Levorg, due to go on sale next year, uses a 1.8-litre turbocharged engine, while the Alpina B3 BiTurbo saloon employs a re-engineered version of BMW's 3.0-litre six-cylinder petrol engine, with twin-turbocharging and a performance cooling system to deliver 462bhp and 516lb ft of torque. 
Alpine also made a first, arguably unlikely, appearance at the Tokyo motor show, showcasing its flagship A110S model. A spokesman said that of more than 6000 sold worldwide so far, 400 have been in Japan – a not inconsiderable 15%. 
Despite these nods to more traditional cars, the show inevitably had electrification at its core, but managed to excite and engage with bold new visions of what electrifying a car can mean both from a technology and a design standpoint. 
Tokyo motor show live blog
12:00 GMT Wednesday 23 October
The convention centre has emptied after a busy press day, but there's still plenty of Tokyo motor show news to digest for those of you not running on Japanese time.
Subaru was among the last manufacturers to reveal a new model, unveiling the Levorg prototype as a 'grand touring' estate car that uses the company's global platform and a newly-developed 1.8-litre turbocharged petrol engine.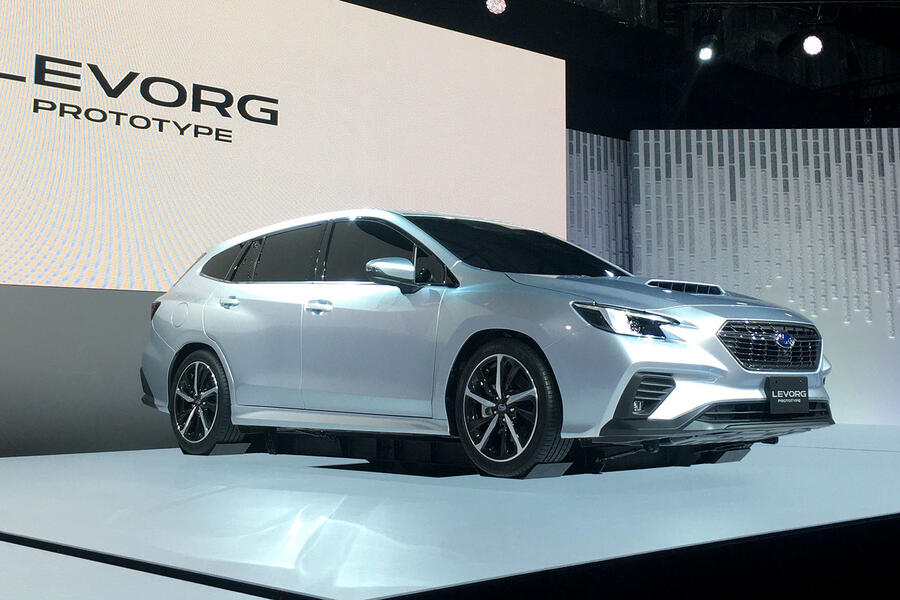 [ad_2]