[ad_1]

Ours is one of few Jimnys on UK roads: only 1200 cars will be sold in a year, just one-tenth the sales of Suzuki's biggest seller, the Vitara. That number is largely down to supply limitations and it's the same reason why the most common paint colour is white: not because that's what buyers have chosen, but because that's what arrived in the UK. Such is the Jimny's loyal following that, Suzuki says, many will take it in whatever colour they can get. That's not a claim many car firms could make.
We have the £650 dual-tone paint, bright blue with a black roof, which is one of the few options available. The most popular options are side body mouldings, a front skid plate and mud flaps, which tells you all you need to know about Jimny buyers.
Indeed, Suzuki reckons many of its new-Jimny customers had the old model, and there are some conquest sales, too. It is invariably purchased by people in rural areas who use the Jimny for leisure plus some winter driving. Given its off-road focus, it's no surprise that the Jimny is typically a second household car and has low annual mileage.
It's a simple line-up: one 100bhp 1.5-litre petrol engine and two trim levels, SZ4 and SZ5. We're running the higher-trim SZ5, which has such a long specification list that it'd be hard to find much more to ask for. It seems especially abundant, I reckon, because the Jimny's interior is so humble and sturdy that one expects it to be sparsely equipped. Instead, you'll find heated seats, high-beam assist, DAB, nav, cruise control, Bluetooth, lane departure warning and much more. One missing feature I'm used to is parking sensors, but I quickly realised how absurd sensors would be given how close you are to the back of the car and its boxy nature.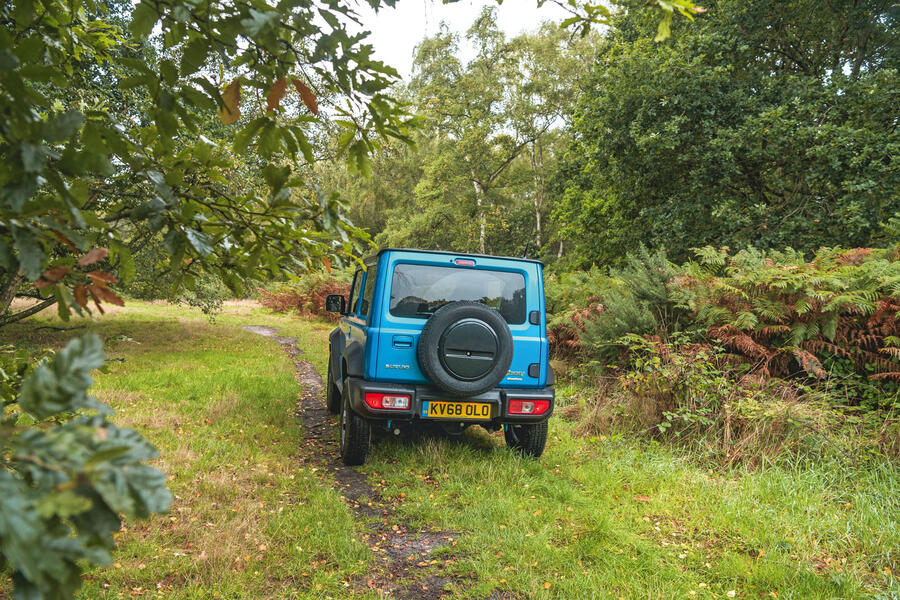 All those comforts are in demand: 80% of buyers are opting for the SZ5 over the lesser SZ4, despite being £2500 more. Our car costs £18,499 plus that £650 dual-tone paint. The 1.5-litre petrol unit is paired to a five-speed manual 'box, although an auto option makes up a fifth of SZ5 sales. Top speed is – deep breath – 90mph, and although there's no official 0-60mph time, Autocar road testers recorded 11.9sec.
Early thoughts? There's no denying it's rough and ready, but the more I drive it, the more I'm charmed. So far, it's mostly been used for short, suburban trips, although a brief stint on the M3 proved what I already know: stay in the inside lane at 60mph. I've also had one, fleeting chance of employing 4WD on a field, which gave me a thrilling glimpse of its off-road potential – something you'll be hearing plenty more about over the next few months.
Second Opinion
[ad_2]