[ad_1]

The future 
Leaked details suggest that Land Rover's plans to keep updating the Defender family are already well advanced, with a larger 130 model said to be being prepped for a launch in 2022. An internal document published online has described the car as a "Premium explorer" for "families, active lifestyle and travel". It'll be 5.1m long and come with eight seats, despite having the same wheelbase as the 110, suggesting a more substantial rear overhang.  
Meanwhile, an additional, more powerful diesel engine is said to be under development for 2021. The six-cylinder D300 will deliver a 0-62mph time rumoured to be below 8sec and is being considered for launch in the US, as well as Europe.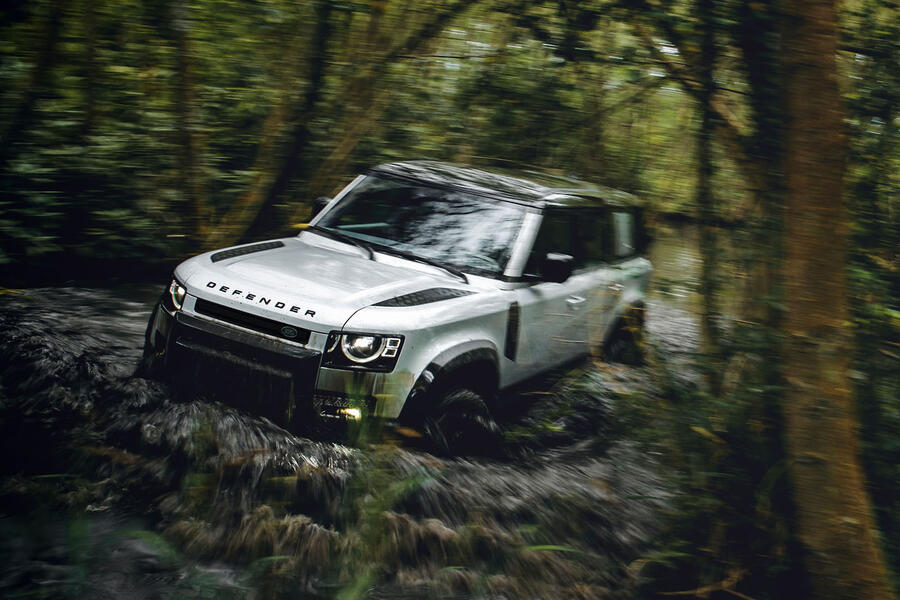 Rumours also abound of multiple variants being worked on by Land Rover's boundary-pushing Special Vehicle Operations (SVO) department, including more luxurious and high-speed models. In contrast, an ultra-capable off-roader is said to be only at the consideration stage, as the base car is believed to have more capability than almost any buyer could require. The Mercedes G-Wagen has already established a high-end, high-margin business case, with AMG versions selling for prices from £140,000 prior to any options or customisation.
How Autocar greeted the original Land Rover Series I
"Although these pages are normally devoted to the many aspects of the purely private car and its usage, there is now something to describe which can either be regarded as a private car able to perform many valuable duties other than sheer transport, or as a general purpose countryside worker which is also capable of providing comfortable and efficient transport." 
So read the introduction to Autocar's story on the Land-Rover – to become the Land Rover Defender – on 30 April 1948, the day it was unveiled at the Amsterdam motor show. Thanks to some early access under embargo, our in-house artist, John Ferguson, was able to produce a cutaway technical drawing to lead the article. 
Looking for other references to details that put today's car in perspective, the assessment included the verdict that "there is nothing of the luxury vehicle about its looks. Nevertheless, it is not ugly and has an attractive appearance all of its own" and "the operative word about the whole car is 'substantial'". Oh, and the base price was £450 and the production target 200 cars a week. In those regards, times really have changed. 
It was also a good job Autocar's scribes had early access to the car in order to give it the coverage we now know it warranted. The following week's issue had the almost single-page Amsterdam show report, in which the car merited a one-sentence mention and was noted only for "evoking much interest". A mobile, paraffin-powered picnic stove, meanwhile, filled the non-motor show coverage on the page, earning two paragraphs and a photo.
[ad_2]